Get the Most From Your Dream Set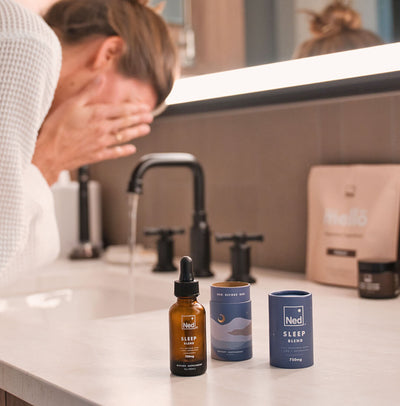 RECOMMENDED USE: DREAM SET
Why it's special:
Two of our best-selling products to help you put sleep problems to rest, once and for all! 
Mellö promotes calm for a good night's sleep. Sleep Blend helps you sleep deeper and longer.
YOUR NIGHTLY SLEEP BLEND RITUAL
1. Drop 1 ml (one full dropper) under your tongue an hour before bedtime.
2. Hold it under your tongue for 1 minute while you enjoy a moment of peace.
3. Swallow and snooze!
YOUR DAILY MELLÖ RITUAL
1. Add 1 sachet or scoop to a glass of water 1-2 times daily.
2. Stir and drink up the goodness!
And remember the gold rule: consistency is the difference between feeling good and feeling great.